Tax Relief for Innocent Spouses
If your spouse has caused you an unfair and undue tax burden, you may qualify for Innocent Spouse Relief.
You Can Be Free. We Can Help.
* Indicates required questions
"*" indicates required fields
Get Help Claiming Innocent Spouse Relief
When married taxpayers file a joint tax return, both spouses are 100% liable and responsible for paying the balance due of any tax, interest, or penalties assessed on that joint tax return. This includes balances due at the time of signing the return, as well as any future assessments due to understatement of tax for that tax year. In the event that you believe the person you filed the joint tax return with should be held solely liable for the balance due or assessment, you may be able to file an Innocent Spouse Claim.
There are three types of "Innocent Spouse" relief commonly referred to when a person believes their spouse (or former spouse) should be held liable for all or part of the balance due. The type of relief to be requested depends on the facts and circumstances of your situation:
Innocent Spouse Relief – This type of relief is typically pursued when an understatement of tax is assessed as a result of a subsequent audit of a tax return you jointly filed. To be granted this relief, you must be able to show that at the time you signed the return, you did not know, or had no reason to know, about the understated tax.
Separation of Liability Relief – Separation of Liability relief can be filed if the balance due on an understatement of tax is with a person you filed a joint tax return with and that you are now divorced or legally separated from (or is now deceased).
Equitable Relief – You may qualify for this type of relief if you can show the IRS that it would be unfair to hold you liable for the understated or unpaid tax.
Don't let your spouse's mistake dictate your financial future. Get help pursuing tax relief today.
How We Can Help You Qualify for Innocent Spouse
Qualifying for Innocent Spouse is done on a case-by-case basis, and every situation is different. The facts and circumstances must be articulated, but the underlying reason for not holding one spouse liable, or less liable than the other spouse, is a fairness question. The case has to be made for why it would unfair to hold one spouse liable for another spouse's tax or misstatements. We look at the relationship that existed between the spouses, and whether one spouse was abusive or controlling with the finances of the marriage.
When it comes to successfully negotiating Innocent Spouse Relief for a client, experience and knowledge is key. For over 45 years we have successfully represented taxpayers requesting Innocent Spouse Relief. We will advocate on your behalf using strategies and techniques that have proven successful time and time again. Even if you have previously filed an Innocent Spouse claim that the IRS has rejected, Lothamer can evaluate your situation and possibly refile your claim.

Tax Resolution Success Stories
They helped. I didn't know what to do to resolve my tax debt until I contacted Lothamer. They took care of everything.
When I contacted Lothamer I was at my wits end. I had no idea what to do. Lothamer guided me through the process. There were no false promises just real facts. Everyone I spoke with was very knowledgeable. Keep doing what you are doing being honest and straight forward with clients.
Lothamer is customer focused and the Lothamer people work hard to solve their clients problems and seek the best solution possible. Lothamer had made a difference in my life by helping with tax problems that lasted over a decade. I will strongly recommend Lothamer to anyone that needs help with tax issues.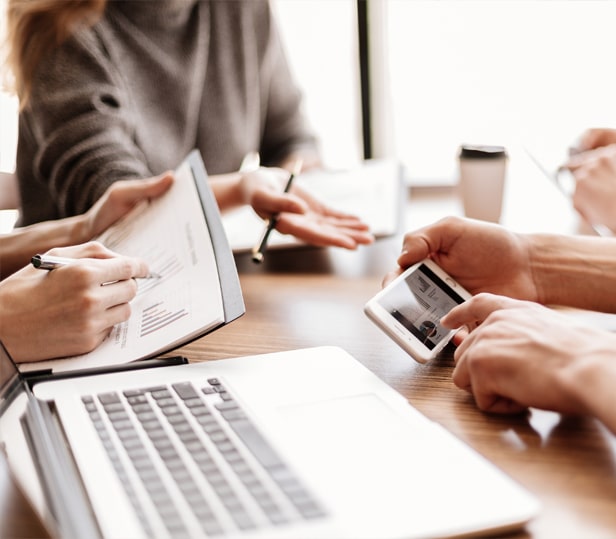 Your Roadmap to Resolution Starts Here
Within the first 24–72 hours, we can do more than what most other tax firms do in several weeks.
CALL OUR OFFICE to Learn More About Our Process for Getting Same-Day Tax Help
For a reasonable fee, we will call the IRS and request a Stay on Collection, obtain transcripts as to years unfiled, balances due, and income reported to the IRS, and provide a consultation within three days with a licensed attorney, CPA, or Enrolled Agent.
MEET WITH A LICENSED CPA, ATTORNEY, OR ENROLLED AGENT and Get Your Roadmap to Resolution
Our meeting with you will be a virtual meeting, using our proprietary video conferencing software, performed in the privacy of your office, home, or vehicle, with a licensed attorney, CPA, or Enrolled Agent. We will share our findings, discuss your options, and provide you with a plan to resolve your tax problem. At this meeting, we will give you an estimated cost for the services to carry out the plan developed.
Upon accepting the Terms & Conditions in our service agreement as outlined in Step 2, we will immediately go to work solving your tax problem. We will get you set up in our eResolution Client Portal, giving you access to critical deadlines and next steps to view the progress of your case.