Same Day Tax Help When and Where it Matters in Rockford, IL
Tax representation and IRS help designed for anyone struggling to repay overwhelming debt.
Rockford's Trusted Tax Resolution Firm
Nothing feels quite as suffocating as tax debt, whether you're a self-employed go-getter or a business owner chasing your American dream. But if your wages are being garnished, you're unable to pay the taxes you owe, or you've been contacted by the IRS, the professionals at Lothamer are here to help. As the leading tax resolution firm in Rockford, Illinois, we'll do everything we can to get your finances and your life back in proper order.
You shouldn't have to worry about financial hardships—Lothamer's professionals are ready to make the process of solving your tax problem as painless as possible. We've dedicated our entire practice to tax law, focusing on getting people back tax forgiveness quickly, affordably, and effectively. Don't let the IRS or the State of Illinois tax authorities control your future for one more day—let us do the heavy lifting and get you back on your feet.
Contact our Rockford Location
Tax Relief for Illinois Residents & Businesses
As Enrolled Agents, our team of CPAs and tax attorneys can help you solve your tax troubles, whether you're an individual, a business owner, or someone going through complex marital status changes. From our Rockford, IL office, we are passionate about helping people find solutions for back tax relief so they can get back on track without any worries hanging over them.
At Lothamer Tax Resolutions, we know you depend on a consistent source of income to pay the bills and basic living expenses. That's why we offer flexible, interest-free payment plans with upfront pricing to ensure your financial health is well taken care of for years to come. If you've put off dealing with a tax issue because of sky-high retainers or unmanageable attorney's fees, give us a call and find out how we can help you achieve IRS tax debt resolution.
Rockford's Local Enrolled Agents, CPAs, and Tax Attorneys
The State of Illinois and the IRS are two different beasts, each requiring experience, skill, and specialized knowledge to communicate with. At Lothamer, we can help our clients in Rockford at both levels—a distinction we're proud of.
Take immediate action with your IRS troubles, today. We'll request a stay on collections within 24 hours.
Top Tax Problems We Solve
Let us help you settle your unfiled state or federal tax returns
We understand that life happens and you may have gotten behind on filing your taxes—but now it's time to get back in front of the damage. Our IRS tax debt lawyers and CPAs can analyze and identify the unique aspects of your situation and find a successful course of action to take moving forward.
Get an upper hand on the IRS with expert tax representation
Having proper representation when faced with an IRS audit is crucial, so let the offer in compromise lawyers and CPAs at Lothamer handle everything. Our team will provide you with the necessary tools, documentation, and communication throughout the entire process—or even help you avoid an audit altogether.
If you can't pay what you owe, Lothamer Tax Resolution has solutions
For those that haven't filed their taxes in years or owe a significant amount of money to the IRS, Lothamer Tax Resolution can help secure immediate relief and long-term solutions. Having unpaid tax debt attorneys and CPAs on your side can save you from having your property seized and wages garnished.
Tax Liens And Asset Seizures
If You've Had Property Seized For Unpaid Taxes, You Need A Tax Professional
If you have seriously delinquent tax debt, your property and livelihood are at risk. Whether you've been notified of an impending tax lien, or are worried about future asset seizures, levies, or garnishments, let Lothamer do the heavy lifting to resolve the issue.

Why Rockford Trusts Lothamer's Tax Audit Lawyers, CPAs, & Enrolled Agents
They helped. I didn't know what to do to resolve my tax debt until I contacted Lothamer. They took care of everything.
I would highly recommend doing business here at Lothamer Tax Resolution they know their stuff and Staci was Amazing very helpful!!!!
OMG this company is wonderful!! They immediately understood the problem and jumped right on it! My son didn't realize he had to file income taxes while living in a foreign country. He is now dealing with less stress after hiring this company. These people are professional, but very nice and knowledgeable to work with. Recommend them highly!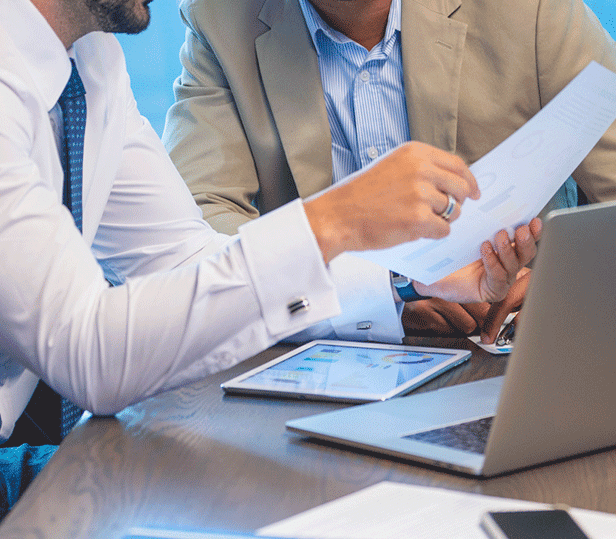 How We Use People + Technology to Set You Free