Let Our Experienced Tax Attorneys Help You Unfreeze Your Bank Account
Let us fight for a levy release to help you keep your full paycheck and regain your financial freedom from the IRS.
You Can Be Free. We Can Help.
* Indicates required questions
"*" indicates required fields
Get Relief from Wage Garnishments & Bank Levies
When you owe back taxes, it's easy to let the pressure build. After all, if you can't pay, you can't, right? Unfortunately, the IRS and state tax authorities can and will take drastic steps to collect, including contacting your employer or bank to divert funds until the debt is paid off. Wage and bank levies can be devastating, not even leaving you with enough to cover basic living expenses, let alone the cost of good representation.
Although we may not be able to recover what has already been levied, we generally can get the levy released on your paycheck or bank account by requesting a reduction in the amount going to the IRS or even requesting an Uncollectible Status, which means you do not have the financial ability to pay anything currently.
 If you've received notice that your accounts have been levied, you only have 21 days to take action. We can act in one.
How We Can Help You Fight for a Bank Levy Release?
At Lothamer Tax Resolution, we act fast and with integrity. Because time is so pressing in these matters, we offer flexible, interest-free payment arrangements so we can get to work right away. We're one of the few tax resolution companies in the country that can offer same-day tax help, maximizing the 21-day bank levy time window to negotiate with the IRS directly.
If a wage garnishment or bank levy is burying you in further debt or threatening other sources of income, such as your retirement benefits, call us to get the relief you deserve.

Wage Garnishment & Bank Levy Success Stories
We have been working on my tax resolution for a while now and I wanted to stress how accessible all the members of the team have been to help address issues. Easy to get on the phone and get answers. So far so great!
Tax debt is overwhelming and Lothamer knows how to fix the problem. They walk their clients through the whole process! They are amazing.
Lothamer successfully helped me get a substantial OIC that will allow me to get back to rebuilding my financial status. Lothamer was very good to work with.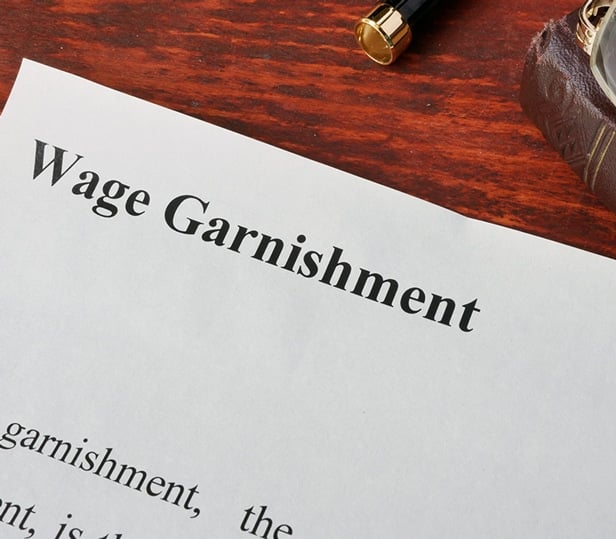 Your Roadmap to Resolution Starts Here
Within the first 24–72 hours, we can do more than what most other tax firms do in several weeks.
CALL OUR OFFICE To Learn More About Our Process For Getting Same Day Tax Help
For a reasonable fee we will call the IRS and Request a Stay on Collection, obtain transcripts as to years unfiled, balances due, and income reported to the IRS, and provide you with a consultation within three days with a licensed attorney, CPA, or Enrolled Agent.
MEET WITH A LICENSED CPA, ATTORNEY, OR ENROLLED AGENT and Get Your Roadmap to Resolution
Our meeting with you will be a virtual meeting, using our proprietary video conferencing software, performed in the privacy of your office, home, or vehicle, with a licensed attorney, CPA, or Enrolled Agent to learn about our findings, discuss your options, and provide you with a plan to resolve your tax problem. At this meeting, we will give you an estimated cost for the services to carry out the plan developed.
IMPLEMENT THE PLAN Developed in Step 2
Upon accepting the Terms & Conditions in our service agreement as outlined in Step 2, we will immediately go to work solving your tax problem. We will get you set up in our eResolution Client Portal, giving you access to critical deadlines and next steps to view the progress of your case.
Put your tax problem in the rear view mirror. With being in business more than 40 years, and having an A+ rating with the BBB, there is no one with more experience than Lothamer. We've seen it all.
DID YOU KNOW: A levy on your income could cost you your job, or cost you the loss of a good customer or client. Get resolution before your source of income vanishes.
It Pays To Get Current!