Same Day Tax Help When and Where it Matters in Madison, WI
If you can't pay what you owe to the IRS or State of Wisconsin, don't lose hope. Lothamer can Set You Free.
Milwaukee's Trusted Tax Resolution Firm
As one of Wisconsin's fastest-growing cities, Madison is full of budding entrepreneurs, savvy gig workers, and people of all stripes ready to make their dreams come true. But if you're like thousands of other Wisconsin residents, your tax problem is holding you back from reaching your financial goals—or threatening your livelihood altogether.
At Lothamer Tax Resolution, we're ready to take on the IRS and State of Wisconsin tax authorities on your behalf TODAY. Whether you need to get current on unfiled tax returns, settle significant back tax debt, navigate an IRS Audit, or get back tax forgiveness, we have the People + Technology to get you there. No matter how overwhelming the situation feels, we make it easy to overcome with fast, affordable, and transparent tax resolution services.
Contact our Milwaukee Location
Advanced Tax Relief for Wisconsin Residents & Businesses
The State of Wisconsin has one of the higher tax burdens in the country, making it all too easy to find yourself in dire financial straits in America's Dairyland. But you shouldn't have to suffer under the stress, confusion, and uncertainty of a tax problem. Let Lothamer do the heavy lifting so you can get back tax relief and focus on the things that matter most in life.
When you secure services with us, we take full control of the situation in a matter of days—not weeks. We don't wait around for the IRS to set the pace, taking proactive steps to get collection actions against you stopped in as little as 24 hours. Then, the highly qualified CPA or tax attorney assigned to your case will get to work on a personalized and optimized Roadmap to Resolution to turn the odds in your favor for the long haul.
Madison's Local Enrolled Agents, CPAs, and Tax Attorneys
Local tax help means in-depth, comprehensive tax resolution at every level. We know how to deal with the State of Wisconsin and we know how to deal with the IRS. With our deep expertise and local presence, we'll be in your corner from start to finish.
Don't let one financial mistake dash your hopes for a brighter future. Take action today with Lothamer.
Top Tax Problems We Solve
No matter how far behind you are in your tax returns, we can help you get ahead
Our clients have about as many reasons for getting behind on their tax returns as there are parks in Madison. But no matter what those reasons are, getting current is in your best financial and legal interests—and we have what it takes to do IRS tax debt resolution right.
IRS auditors are trained far more than a typical tax examiner. Exceed their scrutiny with Lothamer
Whether you're worried that an audit may be coming down the pipeline or an auditor has already contacted you, our IRS tax debt lawyers and CPAs can help you walk the optimal path. We speak the IRS's language—and we know the best strategies for getting our clients in the clear in the quickest possible time.
Don't take chances with the IRS—take definitive action in your favor
The IRS imposes harsh interest and penalties to incentivize taxpayers to pay what they owe on time. But you can't draw water from an empty well. If you can't pay what you owe, beat back the rising tide of tax debt with unpaid tax debt help from Lothamer Tax Resolution.
Tax Liens And Asset Seizures
If You've Had Property Seized For Unpaid Taxes, You Need A Tax Professional
If you have seriously delinquent tax debt, your property and livelihood are at risk. Whether you've been notified of an impending tax lien, or are worried about future asset seizures, levies, or garnishments, let Lothamer do the heavy lifting to resolve the issue.

Why Milwaukee Trusts Lothamer's Tax Audit Lawyers, CPAs, & Enrolled Agents
Great people to work with. Staff is friendly and helpful.
This firm is very helpful, they listen to your problem without rushing you or brushing you off,they make sure you understand the information that they are providing for an you.
We have been working on my tax resolution for a while now and I wanted to stress how accessible all the members of the team have been to help address issues. Easy to get on the phone and get answers. So far so great!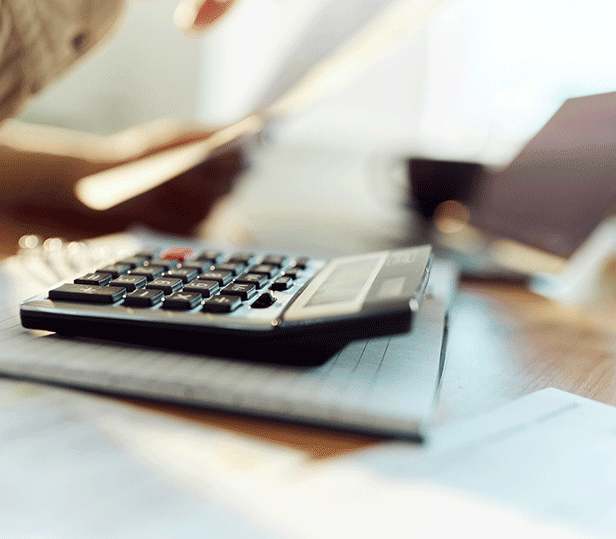 How We Use People + Technology to Set You Free