Leading Tax Attorneys in Ann Arbor, MI
You've come to the right place if you've received letters and phone calls from the IRS regarding back taxes owed.
Ann Arbor's Expert Tax Attorneys, CPAs, and Enrolled Agents
Solving your tax problems independently may be possible, but dealing with the IRS and State of Michigan tax authorities is an insurmountable challenge for many. Questions regarding how much you owe, whether your payment plan is fair, and what to do in an audit are hard to answer for anyone unfamiliar with tax law. Every moment you wait is more time for the IRS to garnish your wages, freeze your bank account, or take more drastic measures to collect the money you owe.
As Michigan's leading tax resolution firm, Lothamer has the People + Technology to help Ann Arbor residents take on the tax authorities. Our team of Enrolled Agents, expert tax debt attorneys, and CPAs has helped thousands of individuals and businesses resolve issues with the IRS and the State of Michigan.
Contact our Ann Arbor, MI Location
Advanced Back Tax Relief & IRS Audit Representation for Ann Arbor, Michigan.
Finding tax relief can feel especially overwhelming for those with tens of thousands of dollars in unfiled or unpaid taxes. But with Lothamer's State & IRS tax debt resolution experts, you get a true partner—an expert who will help you manage and improve your financial situation. We are available to provide guidance and representation every step of the way.
Your Roadmap to Resolution begins on the same day you call our team of Enrolled Agents, CPAs, and tax debt attorneys in Ann Arbor: no waiting, no wondering, and no worrying. Because we act fast and use the latest tools, our tax audit attorneys and CPAs can determine what the IRS knows about your situation and use that data to find a solution with the highest likelihood of success.
Unpaid Tax Debt Attorneys & CPAs That Work for You!
Lothamer's Enrolled Agents, CPAs, and IRS tax debt lawyers are ready to provide fast, easy, and affordable IRS audit help, Offer in Compromise negotiation, and more. When you choose Lothamer, you choose a local expert willing to act on your behalf immediately.
Get unpaid tax debt help TODAY. We're Ready to Take Immediate Action.
Top Tax Problems We Solve
Let us help you settle your unfiled state or federal tax returns
Whatever your reason for getting behind on your tax returns, getting current is in your best legal and financial interests.  We can identify the best course of action for your situation.
Get an upper hand on the IRS with expert tax audit help in Ann Arbor
Before you speak to or meet with your auditor, arm yourself with the expertise of our IRS audit attorneys and CPAs. We will manage all correspondence and meet with the IRS on your behalf to fight for the best possible outcome.
If you can't pay what you owe, Lothamer Tax Resolution has solutions
If you can't make payments on your debt or owe more than $25,000, put our tax experts on your side. As experienced Offer in Compromise lawyers, we can help you secure a plan to keep you from losing your home, business, or paycheck.
Tax Liens and Asset Seizures
If you've had property seized for unpaid taxes, you need a tax professional
Your property and livelihood are at risk if you have seriously delinquent tax debt. Whether you've been notified of an impending tax lien, or are worried about future asset seizures, levies, or garnishments, let Lothamer do the heavy lifting to resolve the issue.

Why Ann Arbor Trusts Lothamer's Tax Audit Lawyers, CPAs, & Enrolled Agents
Great to work with. Very professional, knowledgeable and courteous staff. Everyone was friendly and did not judge me for my self made situation. I appreciate the quick resolution to my problem and would highly recommend the Lothamer team.
I have worked with the people at Lothamer for over a year and have only good things to say…. My questions were always answered in a timely manner and the whole process was made as low stress as possible. Despite delays caused by the government shut-down, my issues were successfully resolved. If you have serious tax issues to deal with involving either the state or the IRS, I would not hesitate to recommend Lothamer Tax Resolution.
Lothamer took care of my IRS tax needs in a very efficient manner. Convenient and expedient, kindness without judgment. The IRS worked with Lothamer quickly. An installment payment that I can afford on a fixed income. Andrew Campbell provided excellent service. I could not have done this alone.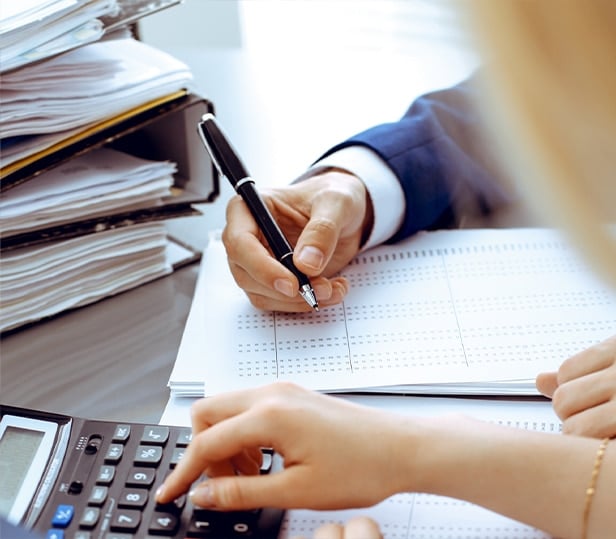 How We Use People + Technology to Set You Free