Same Day Tax Help When and Where it Matters in Indianapolis, IN
Lothamer puts People + Technology on your side to give you an upper hand with the IRS & State of Indiana.
The Trusted Tax Resolution Firm for Indianapolis
Between tough economic times, complicated tax laws, and an abundance of unreliable financial guidance, it can be challenging to overcome the burdens of owing money to the IRS. The IRS and State of Indiana tax authorities are increasingly scrutinizing individuals and businesses with tax issues, bringing harsh penalties with them. Thankfully, you no longer have to struggle with tax debt with the help of Lothamer Tax Resolutions.
As Indiana's leading tax representation firm, Lothamer Tax Resolution has the professionals and the advanced technology to help Indianapolis residents achieve back tax forgiveness. Our team of attorneys, CPAs, and enrolled agents can help you solve a variety of tax issues fast, including IRS audits, unpaid tax returns, liens and asset seizures, bank levies, and so much more.
Contact our Indianapolis Location
Same Day Tax Relief for Indiana Residents & Businesses
For those with thousands of dollars in unfiled or unpaid taxes, back tax relief can seem too far away to grasp. But with Lothamer Tax Resolution, you get an experienced partner in tackling the IRS or state tax authorities head-on. Improve your financial situation and gain a better understanding of how to manage your finances moving forward with a company that puts your best interests first.
We help you set the pace of your financial recovery, taking immediate action to request a stay on collections activity against you and get your complete IRS transcripts. We can accomplish in as little as 24 hours what it takes other firms weeks to consider. With advanced data analysis tools and compliance support for the long haul, we're your partners in IRS tax debt resolution from day 1.
Local Enrolled Agents, CPAs, and Tax Attorneys
Indianapolis taxpayers deserve Indianapolis tax professionals to help them solve their problems with either the State of Indiana or the IRS. Our team prides itself on our local understanding of Indiana tax law and our ability to help our clients whenever and wherever they need us most.
Don't spend another day worrying about your tax problem. Let the professionals at Lothamer help you find a solution today.
Top Tax Problems We Solve
Let us help you settle your unfiled state or federal tax returns
The causes for falling behind on your taxes are endless, but that doesn't mean you should be a victim of the harshest consequences. Our IRS tax debt lawyers and CPAs can identify the best course of action for your situation and get you back on track the right way.
Get an upper hand on the IRS with expert tax representation
The offer in compromise lawyers and CPAs at Lothamer Tax Resolution have the experience and knowledge to tackle all troubles with the IRS. We'll help you make it through an audit with as little risk as possible, taking control of the situation and preparing you for anything that comes your way.
If you can't pay what you owe, Lothamer Tax Resolution has solutions
If you're struggling to make debt payments to the IRS—especially if your debt totals over $25,000—the CPAs and unpaid tax debt attorneys at Lothamer can be the deciding factor between keeping and losing your home, business, or paycheck.
Tax Liens and Asset Seizures
If you've had property seized for unpaid taxes, you need a tax professional
If you have seriously delinquent tax debt, your property and livelihood are at risk. Whether you've been notified of an impending tax lien, or are worried about future asset seizures, levies, or garnishments, let Lothamer do the heavy lifting to resolve the issue.

Why Indianapolis Trusts Lothamer's Tax Audit Lawyers, CPAs, & Enrolled Agents
Mandy was professional and to the point . Very pleasant to speak with. The process to get started was very simple and easy for me. No promises where made. That tells you they are professional and realistic.
I've been working with Andrew and he's very prompt and professional. He's easy to get ahold of any time I have questions or concerns. Great overall experience.
Lothamer is incredible !!!, they took care of all of the communication and paperwork with the irs. Lothamer was very informative, friendly, and helpful. An overall wonderful experience !! I would definitely recommend them to anyone looking for tax resolution.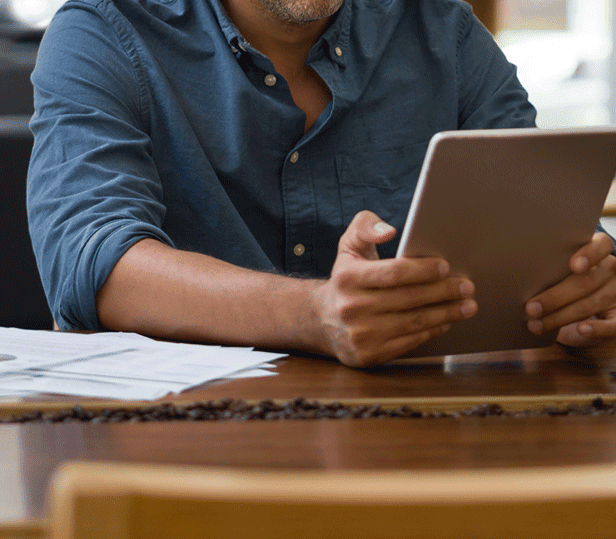 How We Use People + Technology to Set You Free