Same-Day Tax Help When and Where it Matters in Chicago, IL
Most Experienced IRS Tax Attorneys in Chicago, IL
All things are possible in the Windy City—a place of dreams and open doors of opportunity. But if you have an IRS or tax problem, you know keenly how hard it is to get ahead or back on your feet. Lothamer Tax Resolution is Chicago's leading IRS tax attorney firm. We assist individuals and businesses in Chicago, IL, with tax resolution services, including back taxes and unfiled tax returns, Offer in Compromise settlements, IRS audit representation, and more.
Our experienced CPAs and tax attorneys combine their extensive experience with the latest digital tools to help you regain tax forgiveness for your unique situation. We offer professional service with interest-free financing to ensure you can regain control of your financial future as soon as possible.
Contact our Chicago Location
Maximizing Tax Relief for Illinois Residents & Businesses
We approach every client with a personalized plan tailored specifically to their needs. Whether you're an individual with thousands of dollars in tax debt or an organization that has gotten behind on payroll taxes, our team combines years of experience with advanced digital tools so that we can provide rapid response and back tax relief using the latest information available in the field.
We don't wait for the IRS or the State of Illinois to set the pace of your financial recovery. We'll request a stay on collections within 24 hours and take full control of all correspondence, so you don't have to worry. Within 3 days, you'll clearly understand your IRS tax debt resolution options. And throughout the whole process, you'll have an experienced tax professional on your side.
Enrolled Agents, CPAs, and IRS Tax Attorneys That Work for You
Chicago tax problems require a local tax resolution. Our team has deep knowledge of Illinois tax law and experience resolving complex state and federal tax issues. You deserve a local tax professional who can meet you where you are and provide the personalized attention your case deserves.
Request a Stay on Your IRS Collections TODAY. We're Ready to Take Immediate Action.
Top Tax Problems We Solve
If you're behind on your taxes, it's time to get current
There are many reasons people get behind on their taxes—and if you're one of them, you may wonder how to get back on track. We can help! Our people and technology combined allow our IRS tax debt lawyers and CPAs to identify your situation's best course of action.
Get the upper hand on the IRS with professional representation
At Lothamer Tax Resolution, we know what it takes to go up against the IRS. We speak their language—and we perform a thorough, private review before your audit to set you up for IRS tax debt resolution success.
Your tax debt solution starts here
If you're dealing with an IRS tax debt over $25,000, it's time to call in the cavalry for back tax relief. A CPA or tax attorney can help you get on top of the situation—and negotiate a settlement. Our team has helped thousands of clients throughout Illinois manage their tax debts to move forward with their lives.
Tax Liens And Asset Seizures
If You've Had Property Seized For Unpaid Taxes, You Need A Tax Professional
If you have seriously delinquent tax debt, your property and livelihood are at risk. Whether you've been notified of an impending tax lien, or are worried about future asset seizures, levies, or garnishments, let Lothamer do the heavy lifting to resolve the issue.

Why Chicago Trusts Lothamer's Tax Audit Lawyers, CPAs, & Enrolled Agents
The employees have always done a great job helping me navigate such a complicated road…so patient and kind whenever I call in a panic.
Amazing service! Very kind and helpful. Answered every question I had in a timely manner and walked me through their whole process.
Lothamer is the best tax consultants we've ever dealt with. No problems getting us back on track with our taxes. Very efficient and service was quick.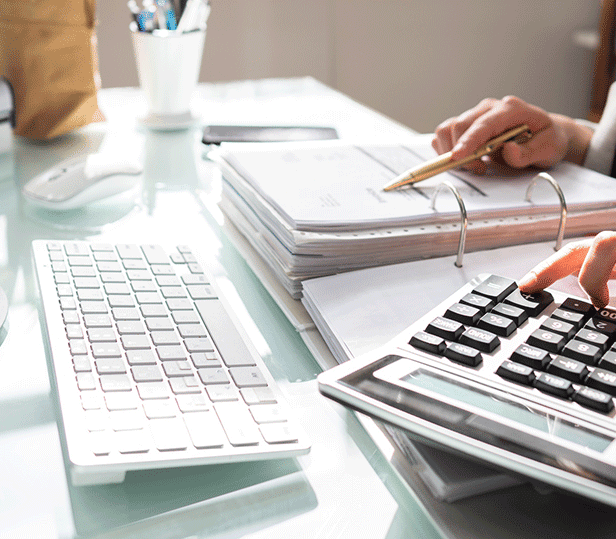 How We Use People + Technology to Set You Free