Same Day Tax Help When and Where it Matters in Dayton, OH
As Ohio's leading IRS tax debt resolution firm, we bring together the best People + Technology to set you free from tax problems.
The Tax Resolution Firm Dayton Can Depend On
If you're struggling with tax debt, don't try to go it alone. The IRS and State of Ohio tax authorities have a lot of power, and it's easy to make mistakes that could make your situation worse. The longer you wait to address your tax debt, the worse it will get. IRS wage garnishments, tax levies on your bank accounts, and asset seizures can wreak havoc on your finances and make it even harder to get by—not to mention make progress on your goals.
Lothamer Tax Resolution is a team of experienced CPAs, tax debt attorneys, and Enrolled Agents who can help you resolve your tax problems. We will work with the IRS or the State of Ohio to fight for back tax relief, reduce the total amount of back taxes owed, and renegotiate a payment plan that works for your financial situation. We know how to navigate the complex tax code and get results so you can get back on your feet.
Contact Our Dayton Location
Comprehensive Back Tax Relief & Tax Resolution Services
If you're worried about the IRS or the State of Ohio contacting you about your back taxes, you're not alone. Lothamer Tax Resolution has been helping individuals and business owners in the Midwest resolve their tax problems for over 40 years. We have the experience and expertise to help you get back on track.
We're more than just tax experts. We're your partners in financial health. We'll help you get your finances back on track and be there to support you every step of the way. Whether you need audit representation, Offer in Compromise negotiation, or help navigating another complex tax issue, we've seen and solved it all. Let us do the heavy lifting so you can focus on your future.
Enrolled Agents, CPAs, and Unpaid Tax Debt Attorneys
Our licensed tax professionals are here to meet you where you are. Whether you're struggling with State of Ohio or federal tax problems, we can help. We have the experience and expertise to find the optimal Roadmap to Resolution, no matter how complex the situation may seem.
The sooner you act, the sooner we can help you get back on track. We can stop collections and start planning in as little as 24 hours.
Top Tax Problems We Solve
You're Not Alone if You're Behind on Tax Returns. Get Current & Get Ahead
Staying on top of your taxes can be difficult, especially when you're struggling financially. But it's important to get current on your taxes, no matter how much you owe. Our IRS tax debt lawyers and CPAs can help you get back on track and avoid serious consequences.
Take on the IRS in Confidence with Tax Audit Help in Dayton
When it comes to tax audits, sharing too much information can be just as harmful as too little, and it can be challenging to know where to draw the line on your own. Our IRS audit lawyers and CPAs can represent you professionally, so you can show them that you're serious about compliance.
Our Offer in Compromise Lawyers Are Enrolled Agents Ready to Fight for You
If you owe tens of thousands of dollars in back tax debt, don't despair. Instead, call Lothamer for a lifeline out of overwhelming tax debt. We'll analyze your situation and find a resolution you can live with, now and in the long term.
Tax Liens and Asset Seizures
Tackle Seriously Delinquent Tax Debt & Get Your Life Back
Tax situations tend to snowball. Before you know it, you may face tax liens, wage garnishments, and even having your property seized for unpaid taxes. Protect your family, your business, and your livelihood with help from the licensed tax professionals at Lothamer.

Why Louisville Trusts Lothamer's Tax Audit Lawyers, CPAs, & Enrolled Agents
Great to work with. Very professional, knowledgeable and courteous staff. Everyone was friendly and did not judge me for my self made situation. I appreciate the quick resolution to my problem and would highly recommend the Lothamer team.
I have worked with the people at Lothamer for over a year and have only good things to say…. My questions were always answered in a timely manner and the whole process was made as low stress as possible. Despite delays caused by the government shut-down, my issues were successfully resolved. If you have serious tax issues to deal with involving either the state or the IRS, I would not hesitate to recommend Lothamer Tax Resolution.
Lothamer took care of my IRS tax needs in a very efficient manner. Convenient and expedient, kindness without judgment. The IRS worked with Lothamer quickly. An installment payment that I can afford on a fixed income. Andrew Campbell provided excellent service. I could not have done this alone.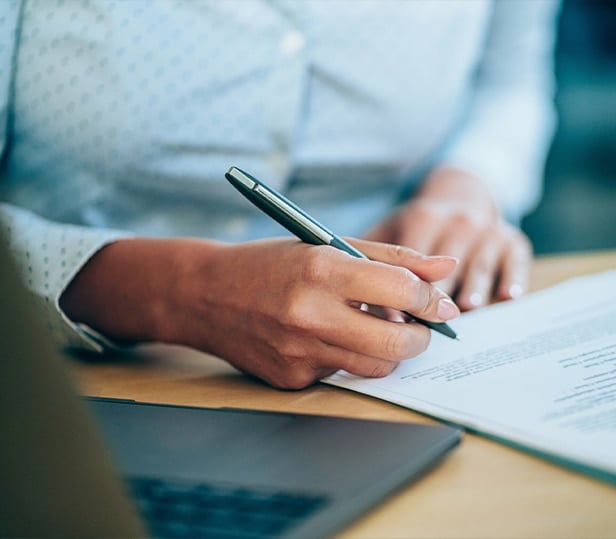 How We Use People + Technology to Set You Free