Same Day Tax Help When & Where It Matters in Fort Wayne, IN
Learn how Indiana's Leading Tax Resolution firm uses People + Technology to set you free from tax problems.
Fort Wayne's Trusted Tax Resolution Firm
Tax problems are some of the most feared financial blows Americans face. Getting behind on your tax returns or back taxes for even one season can quickly snowball into losing your home, losing your belongings, and losing sight of your long-term goals.
But at Lothamer Tax Resolution, we're here to help our clients regain their financial footing. Whether your goal is to pay for your child's college education or simply take a well-deserved vacation, We have a tax debt attorney or CPA who can remove the barriers to getting there.
Our winning combination of People + Technology has allowed us to achieve a 93% acceptance rate for Offer in Compromise agreements and settle over $1 billion in taxes owed. We have deep qualifications and decades of experience negotiating directly with the IRS and the State of Indiana. We're here to make it easy for you to get unpaid tax debt help.
Contact our Fort Wayne Location
Advanced Tax Relief for Indiana Residents & Businesses
At Lothamer, we understand that our clients don't have time to wait weeks for an appointment with a tax professional. Instead of sending you through salespeople and phone trees, our unpaid tax debt attorneys and CPAs pick up the phone when you call. Then, we'll call the IRS directly within 24 hours to request a stay on collections instead of waiting weeks for an electronic request to process.
We can accomplish in a matter of days what it takes most tax attorneys weeks to get started on. If you're facing a wage garnishment, bank levy, asset seizure, audit, or any other important tax deadline, you need someone who can take immediate action. You need Lothamer Tax Resolution.
Enrolled Agents, CPAs, and Tax Attorneys That Know Indiana
Fort Wayne residents deserve a tax professional who can meet them where they are. Most tax resolution companies can only resolve issues at the federal level. Lothamer can help you take on both the IRS and the State of Indiana tax authorities with our unmatched local knowledge and expertise.
Financial freedom is within your reach. Take immediate action today by calling Lothamer.
Top Tax Problems We Solve
Getting current means getting on with your life. Let us do the heavy lifting
As the IRS expands its efforts and scrutiny, more Indiana residents are at risk of facing harsh penalties and interest for years of unfiled tax returns. No matter what circumstances led to you getting behind, our offer in compromise lawyers and CPAs know exactly what it will take to bring you up to speed.
Shorten the duration of your audit—or prevent it altogether
In some cases, IRS audits are random occurrences. But if you're worried about potential issues like back tax debt, misclassified workers, or unreported income, it's always best to have a professional on your side. Call Lothamer before meeting or speaking with an auditor—especially if they want to enter your property.
Do you owe more than you can pay? You have options
Tax debt of $25,000 or more can feel abstract—so huge a number that it's hard to wrap your head around, let alone pay back. But before the problem worsens into losing your livelihood, your property, or even your freedom, call Lothamer. Our IRS tax debt lawyers and CPAs fight hard for a favorable resolution.
Tax Liens and Asset Seizures
If you've had property seized for unpaid taxes, you need a tax professional
If you have seriously delinquent tax debt, your property and livelihood are at risk. Whether you've been notified of an impending tax lien, or are worried about future asset seizures, levies, or garnishments, let Lothamer do the heavy lifting to resolve the issue.

Why Fort Wayne Trusts Lothamer's Tax Audit Lawyers, CPAs, & Enrolled Agents
First time I have been able to get an honest, straightforward answer to my tax issue. Thank you!
Very professional company. From the first phone consultation to the final results, which were outstanding, I was kept up to date on all issues. Andrew Campbell was very helpful with all my questions and concerns. I would highly recommend Lothamer Tax Resolution to anyone for all their tax needs.
In one phone call my stress about the situation went from 100 to 0. These people know what they are doing, they take the time to explain it to you in a way you'll understand, and they are kind and compassionate while doing so. Nobody wants to deal with tax issues but when you need to these are the people to call. Don't waste your time with anyone else.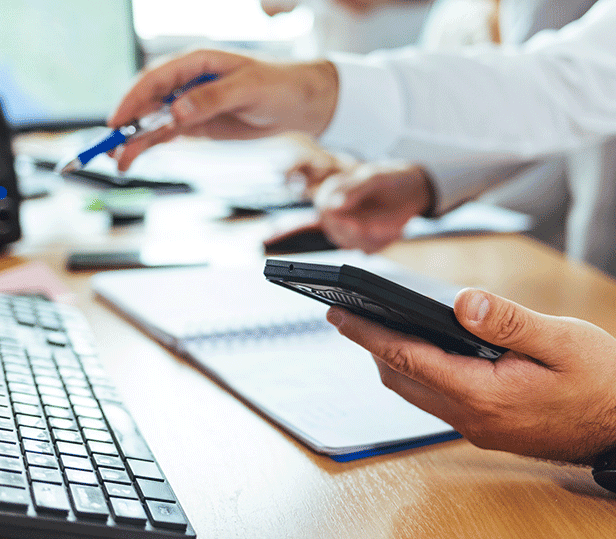 How We Use People + Technology to Set You Free