Same Day Tax Help When and Where it Matters in Peoria, IL
Lothamer is standing by to provide immediate relief and long-term solutions for your tax troubles.
Peoria's Trusted Tax Resolution Firm
Struggling with tax debt and the harsh penalties brought on by the IRS is not something you should go at alone. Thankfully, you don't have to when you partner with Lothamer Tax Resolution. Whether you're receiving constant phone calls from the Illinois Treasury Department and the IRS or you can't afford to pay the taxes you owe, the professionals at Lothamer will fight for a resolution that you can comfortably live with—now and in the long term.
As one of the most respected tax resolution firms in the nation, Lothamer will assist you with common and complex tax problems that you or your business may be facing. If you're experiencing garnished wages, levied bank accounts, or have been delinquent on your payroll taxes, a tax debt attorney or CPA at Lothamer Tax Resolution is here to do the heavy lifting—bringing you back to financial freedom.
Contact our Peoria Location
Your Dedicated Tax Relief Partners
When you can't pay the taxes you owe and are struggling to see financial freedom in your future, Lothamer Tax Resolution offers unpaid tax debt help. We work with businesses and individuals to secure a realistic solution for all your tax problems. Our unpaid tax debt attorneys and CPAs take a personalized approach to each situation and work with you to ensure you're getting the help you need without breaking the bank.
When you partner with us, we call the tax authorities directly on your behalf, rather than waiting around for weeks while they process an online request. Then, our Enrolled Agents—highly qualified CPAs or tax attorneys—get to work discovering exactly what the IRS knows about you. Using their knowledge and skill, your dedicated tax professional will develop not just any approach to solving your problem, but the optimal Roadmap to Resolution.
Enrolled Agents, CPAs, and Tax Attorneys That Know Peoria
If you're dealing with state tax problems, you need a tax professional that has the skill and ability to take on the State of Illinois. Lothamer has local knowledge and is committed to treating each case with personalized attention, whether you have issues on the federal or state level.
We're ready to take immediate action, requesting a stay on collections within 24 hours.
Top Tax Problems We Solve
Let us help you settle your unfiled state or federal tax returns
The IRS is doubling down on its efforts to come after individuals and businesses with unfiled tax returns. Let our offer in compromise lawyers and CPAs help you correct your financial troubles and make things right with the IRS before the worst happens.
Get an upper hand on the IRS with expert tax representation
Whether you misfiled your taxes or you've been selected for a random IRS screening, dealing with audits can be stressful and tricky. Our IRS tax debt lawyers and CPAs will manage and meet with the IRS on your behalf to get the best result possible for your situation.
If you can't pay what you owe, Lothamer Tax Resolution has solutions
If you have a lot of tax debt and want to get out from under it, options like an Offer in Compromise settlement could be the solution you've been searching for. Don't let the IRS take your income or worse, your home—get out in front of the problem with our IRS tax debt resolution options.
Tax Liens And Asset Seizures
If You've Had Property Seized For Unpaid Taxes, You Need A Tax Professional
If you have seriously delinquent tax debt, your property and livelihood are at risk. Whether you've been notified of an impending tax lien, or are worried about future asset seizures, levies, or garnishments, let Lothamer do the heavy lifting to resolve the issue.

Why Peoria Trusts Lothamer's Tax Audit Lawyers, CPAs, & Enrolled Agents
Great service and outstanding staff!
Lothamer's helped us out of a bad circumstance. They were very professional and response time was incredible!!!!
The staff is very open, honest, and professional. They valued my time, took the time to understand my situation and made a quick acceptable assessment of my needs all within a brief and friendly phone call.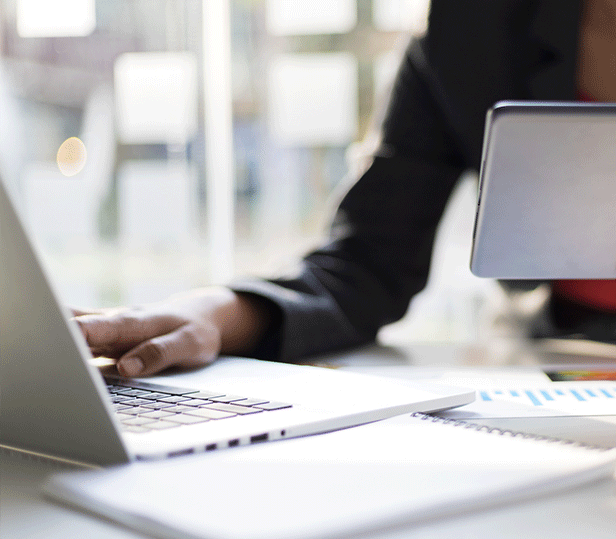 How We Use People + Technology to Set You Free