Same Day Tax Help When and Where it Matters in Cincinnati, OH
Lothamer Sets You Free from Tax Problems with the IRS or State of Ohio Tax Authorities.
Expert Tax Resolution Services for Cincinnati, OH
If resolving your tax issue were a simple task, undoubtedly, you would have taken care of it already. But dealing with the IRS or State of Ohio tax authorities can be overwhelming, especially when you're already stressed about money, work, or family. And the longer you wait, the worse it gets. Back taxes owed turn into having your property seized for unpaid taxes. Unfiled returns become garnished wages. It can feel impossible to get current, never mind get ahead.
If you are struggling with tax debt, you are not alone. Lothamer Tax Resolution can help you get back on your feet. Our team of experienced professionals will work with you to understand your situation and develop a plan to resolve your tax debt. It's time to take your first step toward back tax relief. Make today the day you take back control of your financial future!
Contact Our Cincinnati Location
Unpaid Tax Debt Help & Beyond for Individuals & Businesses
We understand that you don't have time to wait weeks for help with your tax problems. That's why we offer same-day appointments with our experienced tax professionals. We'll also contact the IRS directly within 24 hours to request a stay on collections, so you can stop worrying about wage garnishments and property seizures.
Our team of licensed tax professionals are all Enrolled Agents authorized to represent you before the IRS and state tax agencies. That means our team can be your tax audit attorney, your Offer in Compromise lawyer, and ultimately, your genuine partner in financial health. When you need a trusted guide who will be with you throughout the tax resolution journey and beyond, you can depend on Lothamer.
Enrolled Agents, CPAs, and Tax Debt Attorneys That Know Ohio
Most tax resolution companies only have experience dealing with the IRS. Lothamer has a team of experienced professionals who are experts in both federal and state tax law. We make it easy to resolve your tax problems no matter where they originated and no matter how impossible they seem.
Don't let seriously delinquent tax debt control your life. Our team can set you free!
Top Tax Problems We Solve
Missing Records & Complex Situations Are No Match for Lothamer
The IRS is cracking down on people who have not filed their taxes. If you have unfiled returns, you could face harsh penalties and interest. Our skilled IRS tax debt lawyers, CPAs, and Enrolled Agents understand what it takes to help you avoid these penalties and get back on track.
We're Standing By to Provide Expert Tax Audit Help in Cincinnati
With expert IRS audit help, you may be able to shorten the duration of an audit or avoid it altogether. Hiring an IRS audit attorney or Enrolled Agent shows the tax authorities that you're serious and helps you protect your best interests at every stage.
We Have a 93% Success Rate in Offer in Compromise Negotiation
If you owe more tax debt than you can possibly pay, hope for your financial future is out there. At Lothamer Tax Resolution, our licensed tax professionals have helped thousands overcome their problems and avoid losing their livelihoods with optimized, personalized solutions.
Tax Liens and Asset Seizures
Don't Let the IRS Take More of What You've Worked Hard to Attain
If you've been notified of a tax lien, impending asset seizure, or wage garnishment, call Lothamer Tax Resolution immediately. Once you lose your paycheck, your home, or other assets, you may not be able to recover them. Let our team negotiate a repayment plan you can actually live with.

Why Cincinnati Trusts Lothamer's Tax Audit Lawyers, CPAs, & Enrolled Agents
Great to work with. Very professional, knowledgeable and courteous staff. Everyone was friendly and did not judge me for my self made situation. I appreciate the quick resolution to my problem and would highly recommend the Lothamer team.
I have worked with the people at Lothamer for over a year and have only good things to say…. My questions were always answered in a timely manner and the whole process was made as low stress as possible. Despite delays caused by the government shut-down, my issues were successfully resolved. If you have serious tax issues to deal with involving either the state or the IRS, I would not hesitate to recommend Lothamer Tax Resolution.
Lothamer took care of my IRS tax needs in a very efficient manner. Convenient and expedient, kindness without judgment. The IRS worked with Lothamer quickly. An installment payment that I can afford on a fixed income. Andrew Campbell provided excellent service. I could not have done this alone.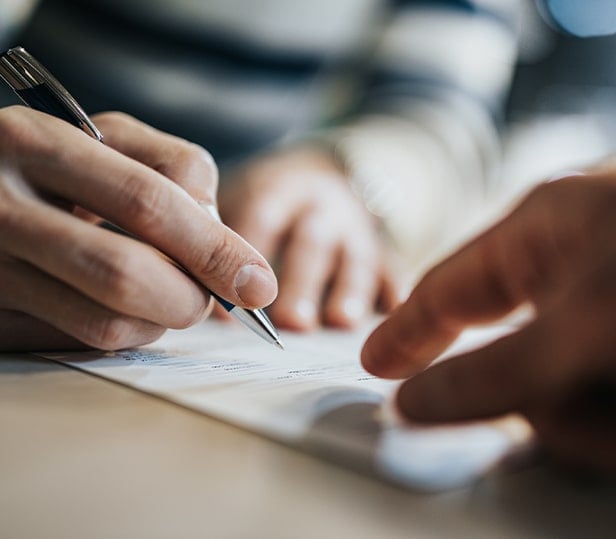 How We Use People + Technology to Set You Free