Business Tax Help & Representation by Lothamer
Lothamer helps large & small businesses and self-employed taxpayers resolve the tax debt problems that threaten their American Dream.
* Indicates required questions
"*" indicates required fields
Your Business Tax Attorney to help you with Tax Issues & Problems
Whether you're a fresh-faced entrepreneur or a seasoned executive, locking horns with the IRS or state tax agencies can be excessively complicated and lengthy. But when sales are down, unexpected events occur, or personal setbacks happen, it can be extremely easy to put other bills and liabilities ahead of tax payments to keep the lights on. When this happens, one or two missed quarterly tax payments can quickly spiral into a year or more of back taxes. Other errors, such as filing mistakes, forgetting to mail a single form, or overlooking a single line, can draw the ire of the IRS penalties and compounding interest to follow.
If back payroll taxes, misclassification of workers, or other business tax issues are becoming financially unfeasible, you need a tax professional. The IRS is growing, and its ability to scrutinize business owners is becoming increasingly sophisticated.
How We Put Actions Behind Our Words
Business owners and self-employed taxpayers face particular challenges when resolving tax debt. But at Lothamer, we make getting back on the track easy and affordable.
Confidential Help for Tax Problems
Many business owners and entrepreneurs are reluctant to outsource aspects of their business, particularly those involving private financial matters. That's why we've invested so much into our secure eResolution Client Portal. When you're dealing with sensitive issues, such as a business partner with tax debt, misclassified workers, or fears that you might be audited, we can provide comprehensive help with expert discretion.
Same-Day Tax Help When & Where It Matters
If an IRS Revenue Officer has visited your place of business or is placing levies on your bank accounts, your customers, your employees, or your business property, call Lothamer today. We will call the IRS on day one to immediately halt further collections, potentially saving your reputation and relationships with key clients and stakeholders.
Find Out What the IRS Knows
We have the ability to ascertain some of the things the IRS knows about your business. We can find out what has been reported to the IRS as income, what years and payments are missing, and even discover if the IRS is considering an audit.

Business Tax Resolution Success Stories
I was stressed out, overwhelmed, didn't know where to go, or what to do about my large debt to the IRS. From my first call to Lothamer all the way to my case being completed, I was never judged and the staff made me feel like the situation is fixable, and the results they got me were better than I ever expected!
Awesome experience. I was extremely stressed out due to some issues I had with backed taxes. I felt instant relief after my first my first consultation with Jesse. The whole team was very kind and very comforting in my experience. My life is on a way better track since working with Lothamer.
Using Lothamer Tax Resolution was one of the best decisions our company made. They have saved us time, many headaches and hours of worry, not to mention money. Everyone is friendly and helpful, but even more importantly they are very knowledgeable about taxes and how to navigate the federal and state tax systems. I would highly recommend Lothamer to anyone needing tax help.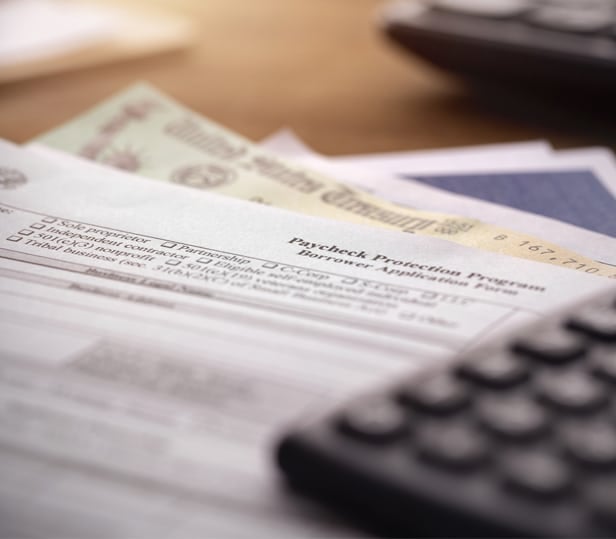 See the Tax Problems We Solve
We're ready to answer your call and take immediate action to protect your business from the IRS and state tax agencies. We don't wait around for the IRS—we take proactive steps to stop collection action against you in 24 hours. Whatever your tax problem, we've successfully helped business owners like you keep the doors open.