Same Day Tax Help For Businesses & Individuals in Kalamazoo, MI
Lothamer's licensed tax professionals have the People + Technology to help you solve your IRS problems.
Reliable Tax Resolution Firm in Kalamazoo, MI
Your taxes should be straightforward. Unfortunately, for millions of Michigan taxpayers, the burden of tax debt, unfiled returns, or surprise audits can feel too much to bear. It's easy to shut down in these times, assuming the problem is too big to be solved. But before you lose hope, lose your home, or lose your paycheck, turn to the professionals at Lothamer Tax Resolution. We've seen it all, and we've undoubtedly helped someone in your shoes overcome it.
When you work with Lothamer, you'll get the attention of a qualified and enrolled agent who is a CPA or tax debt attorney ready to help with any issue related to your taxes. We've worked with businesses and individuals in the Kalamazoo area for decades, and we've seen firsthand what strategies work best with the IRS or State of Michigan tax authorities. You don't have to take on complicated tax issues alone—we make them simple!
Contact our Tax Consultants in Kalamazoo, MI
Solving Michigan's Complex Tax Issues for Over 40 Years
We know how stressful tax season can be for people with looming unpaid tax debt or other pressing issues, especially those who need assistance navigating the complex maze of tax laws and regulations. That's why we offer same-day tax help—let our experts take care of your problem with an optimized Roadmap to Resolution that gives you the highest chances of success.
Don't let the IRS or the State of Michigan set the pace of your financial journey. From day 1 at Lothamer, you'll work with a trusted tax professional who will contact the IRS directly within 24 hours. Every day that goes by is another chance to lose something to the tax authorities—we understand this and work faster because of it.
Enrolled Agents, CPAs, and Tax Attorneys in Kalamazoo, you can Trust!
Kalamazoo taxpayers deserve personalized and local attention from Kalamazoo tax professionals. Our team understands Michigan's tax authorities just as well as we understand the IRS. If you're unsure where to turn, let Lothamer's dedicated team take care of you.
Request a Stay on Your IRS Collections TODAY. We're Ready to Take Immediate Action.
Top Tax Problems We Solve
No matter what caused you to get behind, we can help you get ahead
Whether you feared you wouldn't be able to pay your tax debt, or you have another more personal reason for not filing your taxes, we're here to help—no judgments. We will help to identify the most efficient way to resolve your situation right now and in the long run.
We know what it takes to pass the scrutiny of the IRS
Don't let an auditor into your home or place of business before securing a professional representative to protect your rights and keep the audit scope from spiraling out of control. Our team of CPAs and unpaid tax debt attorneys will work with you every step of the way, including providing you with the necessary documentation and managing all correspondence between yourself and the IRS.
Let Lothamer Set You Free from the tax debts that are holding you back
If you owe more than $25,000 in back taxes and can't make payments on time, the IRS may be able to take your home and other assets, including large portions of your paycheck or the money in your bank account. Our Enrolled Agents understand how to negotiate with them and get you back to total financial health.
Tax Liens and Asset Seizures
If you've had property seized for unpaid taxes, you need a tax professional
Your property and livelihood are at risk if you have seriously delinquent tax debt. Whether you've been notified of an impending tax lien, or are worried about future asset seizures, levies, or garnishments, let Lothamer do the heavy lifting to resolve the issue.

Why Kalamazoo, MI Trusts Lothamer's Tax Audit Attorneys, CPAs, & Enrolled Agents?
The team at Lothamer is very well organized and professional! They we able to negotiate a great settlement and put me at ease!
The level of professionalism maintained at Lothamer is impressive. They handled my tax issue with ease and all I had to do was sign some papers.
I have been trying for 8 yrs to help my daughter with her tax problem. Once we were in contact with Lothamer we were treated professionally and quickly. Our final outcome was very acceptable and even a little surprising. I couldn't have asked for more to have this issue behind us.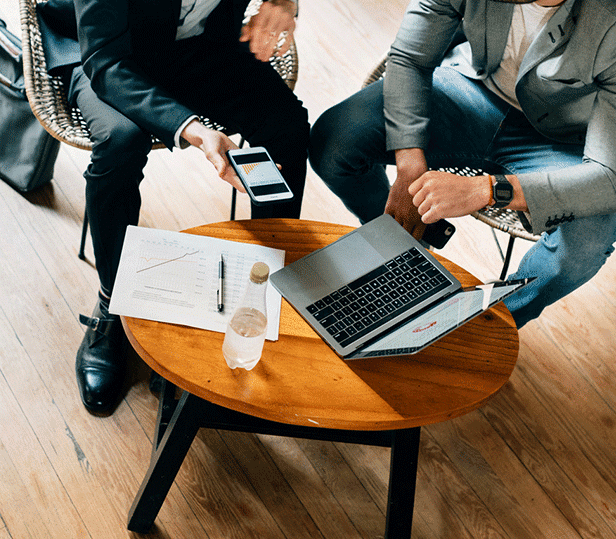 How We Use People + Technology to Set You Free