Same Day Tax Help When and Where it Matters in Green Bay, WI
You don't have to spend one more day silently suffering under your tax problem. Lothamer can Set You Free.
Green Bay's Trusted Tax Resolution Firm
Despite the IRS and State of Wisconsin's harshest penalties—wage garnishments, bank levies, asset seizures, and beyond—millions of hardworking Americans fall behind on their taxes every year. For many, major tax issues start small. Filing a return gets lost in all of life's other demands, or an event like a death or illness in the family forces paying your taxes to the backburner. For others, complicated and sensitive issues of divorce, inheritance, and business ownership make getting caught up not just financially but mentally tough.
No matter what brought you to the situation you find yourself in now, we've almost certainly helped someone else out of one just like it. At Lothamer, we use our winning combination of People + Technology to help clients solve their trickiest tax problems and get on a path toward total financial health in the long run. If you feel overwhelmed by your tax problem, let a tax debt attorney or CPA do the heavy lifting.
Contact our Green Bay Location
Advanced Tax Relief for Wisconsin Residents & Businesses
After decades in this business, we're intimately familiar with the various paths that can lead someone to an overwhelming tax problem. But we also know better than anyone the various paths out. As Enrolled Agents, our team of CPAs and tax attorneys will develop a personalized Roadmap to Resolution for you, choosing the strategy with the highest chance of a favorable outcome.
We go the extra mile to provide unpaid tax debt help, calling the IRS or State of Wisconsin tax authorities immediately instead of waiting weeks for them to process an online request. We've stopped collections in as little as 24 hours—and within 3 days, we'll be well on our way to fighting for a solution that will Set You Free.
Enrolled Agents, CPAs, and Tax Attorneys That Work for You
Whether you're up against the IRS, the State of Wisconsin, or both, your case deserves local, personalized attention. Lothamer's licensed tax professionals know Wisconsin tax law. We can take control of the situation right away at state and federal levels.
Every day spent ignoring your tax problem is a step toward heavier losses. Stop the cycle TODAY with Lothamer.
Top Tax Problems We Solve
The price of ignoring your tax problem is too high. Get back on track with Lothamer
The IRS is expanding and ramping up their efforts to come after Americans who haven't filed their tax returns. The risks of letting another year go by without filing a return are real. Our unpaid tax debt attorneys and CPAS make it easy to get caught up, even if you're facing financial hardship.
We can help you shorten the duration of an audit or potentially avoid it altogether
Whether you're a business owner worried that you may get audited or an individual who has already received a notice from the IRS, getting an IRS tax debt resolution is in your best interest. We'll perform an exhaustive private review of your records before your audit date to uncover any potential problem areas and manage all interactions with the IRS.
If paying off your tax debt seems impossible, you've come to the right place
It's all too easy to keep kicking the can down the road when you owe more in taxes than you can feasibly pay. After all, you can't draw blood from a stone. But the longer the wait, the more you compromise your paycheck, your property, and even your freedom. You DO have options for back tax relief. We can help.
Tax Liens And Asset Seizures
If You've Had Property Seized For Unpaid Taxes, You Need A Tax Professional
If you have seriously delinquent tax debt, your property and livelihood are at risk. Whether you've been notified of an impending tax lien, or are worried about future asset seizures, levies, or garnishments, let Lothamer do the heavy lifting to resolve the issue.

Why Green Bay Trusts Lothamer's Tax Audit Lawyers, CPAs, & Enrolled Agents
I was stressed out, overwhelmed, didn't know where to go, or what to do about my large debt to the IRS. From my first call to Lothamer all the way to my case being completed, I was never judged and the staff made me feel like the situation is fixable, and the results they got me were better than I ever expected!
Awesome experience. I was extremely stressed out due to some issues I had with backed taxes. I felt instant relief after my first my first consultation with Jesse. The whole team was very kind and very comforting in my experience. My life is on a way better track since working with Lothamer.
Using Lothamer Tax Resolution was one of the best decisions our company made. They have saved us time, many headaches and hours of worry, not to mention money. Everyone is friendly and helpful, but even more importantly they are very knowledgeable about taxes and how to navigate the federal and state tax systems. I would highly recommend Lothamer to anyone needing tax help.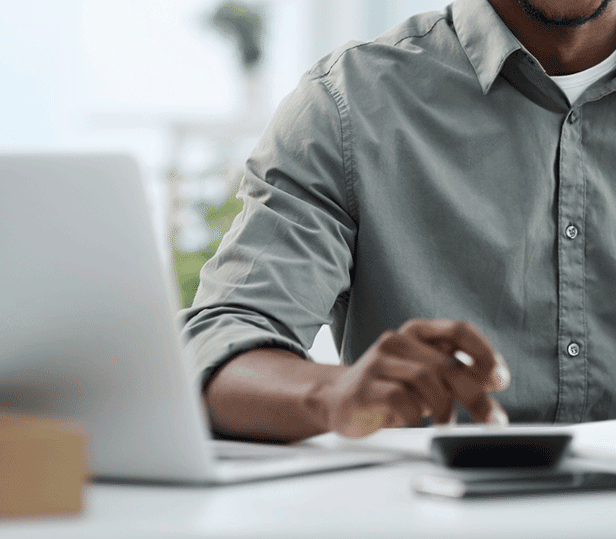 How We Use People + Technology to Set You Free