Get Same Day Tax Help in Flint, MI
We provide rapid-response tax solutions and can help you with any IRS or State of Michigan tax issue.
Back Taxes and Unpaid Tax Help from the Trusted Tax Attorneys in Flint, MI
Flint is a strong and vibrant community. But even the most resilient and innovative among us must admit when we need unpaid tax debt help. If you live in Flint and are struggling under the weight of seriously delinquent tax debt, turn to the team at Lothamer Tax Resolution. Our experienced CPAs, tax attorneys, and Enrolled Agents have represented individuals and businesses throughout Michigan for over 40 years. We've helped thousands save their paychecks, property, and finances.
We know how stressful it can be to deal with these problems—and we want to help you get back on track. Our tax resolution firm is here to support you with expert, professional advice starting on Day 1. From immediate action with the IRS or State of Michigan tax authorities to ongoing compliance support, Lothamer has your back.
Contact our Tax Exoerts in Flint, MI
Trusted Back Tax Relief & Audit Representation for Flint, Michigan
When you have tax problems in Flint, you need help from a tax professional in Flint. Our professionals will be with you through every step of the process from day 1, cutting through the fear and frustration of dealing with tax authorities. We won't waste your time or money going down a path that won't be fruitful for you. We'll use our People + Technology to choose not just any solution but the optimal solution.
With the right help, you can overcome your tax issues and move on with your life. Don't lose everything you've worked hard for to the IRS or the State of Michigan tax agency. No matter how overwhelming the problem seems, Lothamer Tax Resolution is here to help you take the first step to financial freedom today!
IRS Tax Debt Lawyers & Tax Audit Attorneys That Work for You
When you have unpaid tax debt, attorneys and CPAs acting as Enrolled Agents or Offer in Compromise lawyers can help. For those who need State or IRS audit help, let Lothamer's tax professionals provide quick, easy, and affordable solutions.
Request a stay on tax collections TODAY. We're Ready to Take Immediate Action.
Top Tax Problems We Solve
No matter your reasons for getting behind, it pays to get current
The IRS is a powerful force; if you're not in compliance with their tax obligations, they can do some severe damage. We can help you get back on track, from getting current to finding a successful IRS tax debt resolution if you owe.
Don't sweat an audit. Get expert tax audit help in Flint.
Before letting an auditor enter your home or business, arm yourself with the expertise of Lothamer's IRS audit attorneys, CPAs, and Enrolled Agents. We'll perform an exhaustive private review of your finances to find out exactly what they know about your situation, and ensure that all correspondence is handled correctly on your behalf.
Don't wait any longer to tackle your tax debt
If you owe tens of thousands in back taxes, the best thing you can do is hire an Enrolled Agent acting in the capacity of an IRS tax debt lawyer. Our professionals know whether it's worthwhile to pursue back tax forgiveness or an Offer in Compromise.
Tax Liens and Asset Seizures
Before you have property seized for unpaid taxes, call Lothamer.
If you've received a final notice of intent to levy, call Lothamer right away. Protect your paycheck, your home, and your ability to achieve your financial dreams with our help. We'll request a stay on collections the same day you secure our services.

Why Flint Trusts Lothamer's Tax Audit Lawyers, CPAs, & Enrolled Agents
I have been dealing with IRS issues on my own for months by myself feeling a little lost and unsure so I called Lothamer. They gave me the advice I needed – so kind and respectful. If I need any sort of help in the future I will be calling them first. Thank You Again Lothamer!
During one of the most stressful times of my life Lothamer treated me with respect and kindness making a difficult process so much easier, I would and have recommended them to anyone.
Lothamer's work and dedication to his clients is outstanding. He is the consummate professional; he is well informed and stayed on top of my case with excellent communication the entire time.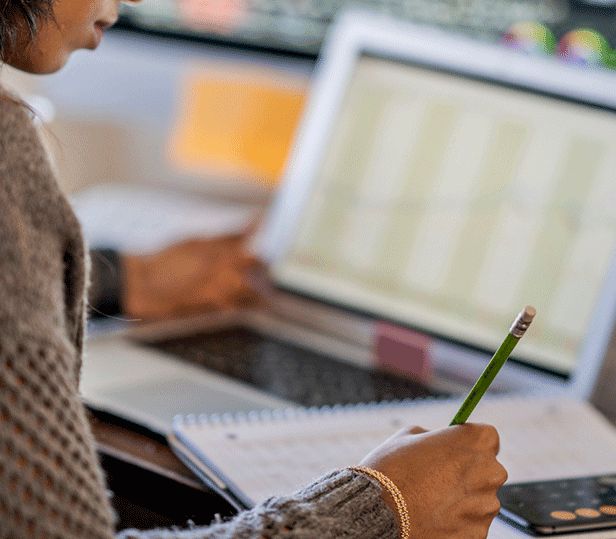 How We Use People + Technology to Set You Free