Same Day Tax Help When & Where It Matters in Troy, MI
Lothamer has the People + Technology to fight aggressively for the tax relief you need.
Troy's Trusted Tax Resolution Firm
Finding a solution to your tax problem can feel impossible when you're already juggling the constant demands of work, family, and everyday life. But each day, the burden of tax debt gets heavier. Before long, IRS wage garnishments, tax levies on your bank accounts, and asset seizures wreak havoc on your finances when you're already struggling to get by. In times like these, you deserve fast, easy, and affordable solutions—you deserve a partner.
Lothamer Tax Resolution will work with the IRS or the State of Michigan to find back tax forgiveness and reduce the total amount of taxes you owe and to renegotiate a payment plan that works for your financial situation. Our professionals know how to create solutions that would be next to impossible for anyone to navigate on their own, leaving no stone unturned in the fight for ideal results. We handle everything so you can get back to living your life, worry-free.
Contact our Troy Location
Advanced Tax Relief for Michigan Residents & Businesses
If you're concerned that the IRS or the State of Michigan will be contacting you soon—or if you've already received letters and knocks on the door—you need a professional on your side to help with back tax relief. Lothamer Tax Resolution has been helping Troy residents and business owners solve their tax problems since 1978.
We make it easy to work with us. We've seen everything from old records in shoeboxes to gig workers juggling mountains of 1099s. No matter how complex or difficult the situation feels, we have the compassion and the dedication to fight for an IRS tax debt resolution. Plus, with built-in compliance support, we'll make sure you have all the tools you need to fully rehabilitate your financial health, even after we've solved the problem at hand.
Enrolled Agents, CPAs, and Tax Attorneys with Local Roots
Troy's taxpayers deserve tax professionals that know how to deal with State of Michigan tax authorities just as well as the IRS. Lothamer has the unique distinction of helping taxpayers resolve both state and federal issues, meeting you where you are to solve your problem faster.
Take action today. We can stop collections and start planning in as little as 24 hours.
Top Tax Problems We Solve
Getting behind is more common than you think. But it always pays to get current
We understand how easy it is to get behind on filing your state and federal tax returns, especially in years when you fear you won't be able to pay what you owe. But whatever your reasons for getting behind, it's in your best interests to get current—and our IRS tax debt lawyers and CPAs make it easy.
Learn exactly what the IRS knows about you so you can prepare for an audit
Oversharing and undersharing are two major pitfalls when it comes to tax audits. Finding the right balance can be difficult on your own. Our offer in compromise lawyers and CPAs can uncover what the IRS knows and represent you professionally during an audit—a move that shows them you're serious about compliance.
Take action and take control of your debt—before the tax authorities do
Every day that goes by, your tax problem only grows. Getting professional help could save your paycheck, your property, and even your freedom. Boost your chances of avoiding harsh penalties and interest and settling favorably with help from Lothamer Tax Resolution unpaid tax debt attorneys and CPAs.
Tax Liens and Asset Seizures
If you've had property seized for unpaid taxes, you need a tax professional
If you have seriously delinquent tax debt, your property and livelihood are at risk. Whether you've been notified of an impending tax lien, or are worried about future asset seizures, levies, or garnishments, let Lothamer do the heavy lifting to resolve the issue.

Why Troy Trusts Lothamer's Tax Audit Lawyers, CPAs, & Enrolled Agents
Excellent communication throughout the whole process. What Lothamer did for me I thought would be impossible. I have recommended Lothamer to several people and will continue to do so. Thanks again Lothamer Tax Resolution.
Lothamer Tax Resolution is an outstanding company that treats customers like you are the most important business to them. The staff and the leaders are very responsive and efficient. Lothamer Tax consultants took care of my tax issues and settled quickly with the IRS. I will highly recommend this company to anyone that has any level of tax problems.
Lothamer successfully helped me get a substantial OIC that will allow me to get back to rebuilding my financial status. Lothamer was very good to work with.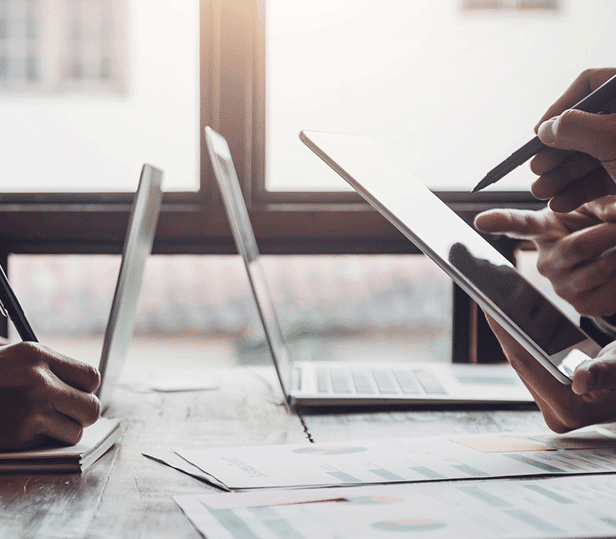 How We Use People + Technology to Set You Free