Dealing with IRS & Back Taxes Attorneys in Livonia, MI
We have the People + Technology to provide fast, easy, and affordable relief from state and federal tax problems.
Trustworthy Atotrneys for Dealing with IRS & Back Taxes in Livonia, MI
Going after individual taxpayers and businesses with back taxes or unfiled returns are lucrative for the IRS and the State of Michigan. From punitive interest rates on installment agreements to wage garnishments and asset seizures, the tax authorities can quickly make life miserable for anyone who has gotten behind. It's surprisingly easy to find yourself in this position—life gets in the way, and you're feeling lost at sea before you know it.
If you need help with back tax forgiveness in Livonia, MI, you're in the right place. Lothamer is Michigan's leading tax resolution firm, with decades of experience fighting for relief for individuals and businesses in our communities. As Enrolled Agents, our experienced CPAs and tax attorneys can help resolve any issues they may have with the IRS or State of Michigan tax authorities. If you want a true partner to lead you toward financial freedom, we're ready to help you today!
Contact Attorneys in Livonia, MI
Your Guide to Tax Resolution Attorney
Lothamer Tax Resolution is an experienced firm with an exceptional track record of helping clients achieve back tax relief. We have a team of highly qualified CPAs and tax attorneys who work with you to find a solution that works for you. Our approach is simple: we start by listening to your situation and taking immediate action to stop collection actions against you.
We don't wait weeks for the tax authorities to approve your stay on collection or IRS transcript requests. We call them directly on the same day you call us and get to work creating an IRS tax debt resolution roadmap. If you can't wait one more day to take action on your tax problem, the IRS tax debt lawyers and CPAs at Lothamer are standing by.
Local Enrolled Agents, CPAs, and Tax Attorneys in Livonia, MI
Whether you're facing an issue with Michigan state or federal taxes, Lothamer is ready to help when and where you need it. We're here to help Livonia taxpayers find financial freedom from tax debt.
Request a Stay on Your IRS Collections TODAY. We're Ready to Take Immediate Action.
Top Tax Problems We Solve
Get started protecting your future with Michigan's tax resolution specialists
We understand that many of our clients are behind on their tax returns because they fear they won't be able to pay what they owe. Our unpaid tax debt attorneys and CPAs can identify the best course of action for your situation and help you get back on track with the IRS as soon as possible—if you act fast, you may even be eligible for a tax refund.
Put your best face forward by securing professional help during an audit
We will manage all correspondence with your auditor so you can focus on daily life or running your business. When it comes time for your meeting, a Lothamer Tax Resolutions tax debt attorney or CPA will be there, ready to provide the best unpaid tax debt help.
Our experts have a tax resolution strategy for every situation
The IRS is a powerful and intimidating organization; back tax debt can be incredibly frightening, especially if you owe them more than $25,000. Having a competent tax professional on your side can mean the difference between keeping and losing your home, business, or paycheck.
Tax Liens and Asset Seizures
If you've had property seized for unpaid taxes, you need a tax professional
Your property and livelihood are at risk if you have seriously delinquent tax debt. Whether you've been notified of an impending tax lien, or are worried about future asset seizures, levies, or garnishments, let Lothamer do the heavy lifting to resolve the issue.

Why Livonia Trusts Lothamer's Tax Audit Lawyers, CPAs, & Enrolled Agents
They were able to resolve debt in a timely and efficient manner. Staff was professional at every level. Saved me thousands of dollars.
I appreciated the dedication and professionalism of all the Lothamer members that assisted in resolving my tax issues with the IRS. We were able to achieve a good compromise settlement.
Nothing but great things to say about the professionals at Lothamer Tax Resolution. Truly a top notch experience. I felt that they had the experience needed to handle my case which allowed me some much needed peace of mind.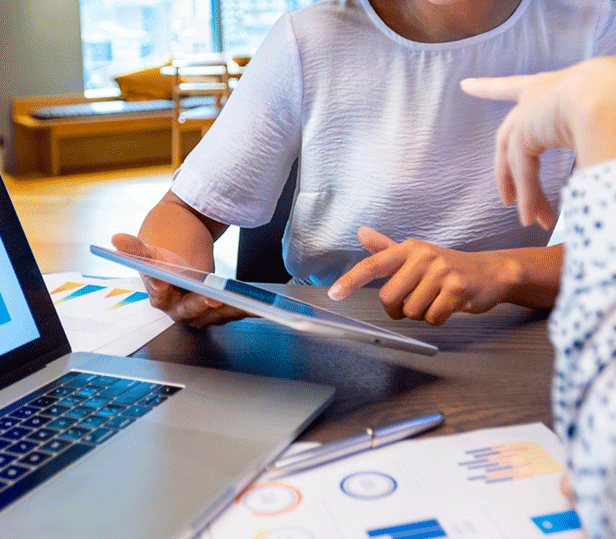 How We Use People + Technology to Set You Free