Get Same Day IRS & Tax Help in Grand Rapids, MI
Tax Resolution Attorneys in Grand Rapids Can Depend On
Everyone deserves a fair chance to resolve their tax issues with the IRS or the State of Michigan. But going up against these massive entities alone often results in frustration and disappointment. The sheer intimidation factor of state and federal tax authorities leaves millions of Americans feeling hopeless and overwhelmed by their tax situations, risking their livelihoods and the futures they've fought hard to build.
But there is plenty of reason for hope. Lothamer is the leading tax resolution firm in Grand Rapids and throughout the state. Our experienced CPAs and tax attorneys offer a wide range of unpaid tax debt help to individuals and businesses, including getting current on unfiled tax returns, settling significant back taxes, and representing you before the IRS and the State of Michigan. With a fast, easy, and affordable process, you can take your first steps toward financial freedom today.
Contact our IRS & Tax Resolution Attorney in Grand Rapids, MI
Unpaid Tax Debt Attorneys Helping Grand Rapids, Michigan Residents & Businesses
We believe that people are at the core of every great business, so we ensure that our team comprises highly experienced, dedicated professionals who care about each client and their goals. We also know that technology is constantly changing and improving, so we use state-of-the-art tools and strategies to help us serve you better.
We believe in providing a rapid response for all clients—our goal is to ensure that you get the assistance you need as soon as possible. We call the IRS directly within 24 hours of securing your services, and within 3 days, we're using our data analytics tools to develop your personalized Roadmap to Resolution. We do in days what it takes other firms weeks to accomplish.
Enrolled Agents, CPAs, and Tax Attorneys That Work for You
When you have tax debt problems in Grand Rapids, you deserve local, personalized attention from licensed professionals who know Michigan tax law inside and out. Whether we're helping you get a Fresh Start with the IRS or planning to control your financial health long-term, Lothamer Tax Resolution Can Set You Free.
Request a Stay on Your IRS Collections TODAY. We're Ready to Take Immediate Action.
Top Tax Problems We Solve
We've helped thousands overcome even the most complex tax problems
Whether you're missing one year or one decade of unpaid taxes, it's in your best financial interest to get current. We can help you get back on track without disrupting your life with our IRS Success Simulator®. Using this tool, we can identify the best action for your situation and help you avoid the IRS's harshest penalties.
Obtaining expert representation shows the IRS that you mean business
We only hire the most experienced and knowledgeable accountants in the industry—they're all enrolled agents, federally authorized to deal with the IRS on your behalf. That means we can take control of any audit situation, even if you don't know what questions to ask. Lothamer Tax Resolution will also handle all correspondence with the IRS on your behalf to secure an IRS tax debt resolution.
We protect your rights, your property, and your financial future
If you can't pay your tax debt, the IRS could seize your assets and put a lien on your property. Having an Enrolled Agent who is a CPA or tax debt attorney on your side could mean the difference between keeping and losing your valuable assets. Don't wait until you lose your livelihood—our IRS tax debt lawyers seek a tax debt resolution for IRS back tax forgiveness you can live comfortably with.
Tax Liens and Asset Seizures
If you've had property seized for unpaid taxes, you need a tax professional
If you have seriously delinquent tax debt, your property and livelihood are at risk. Whether you've been notified of an impending tax lien, or are worried about future asset seizures, levies, or garnishments, let Lothamer do the heavy lifting to resolve the issue.

Why Grand Rapids Trusts Lothamer's Tax Audit Lawyers, CPAs, & Enrolled Agents
I unknowingly made mistakes on my tax returns the last several years and got a letter from the IRS . I decided to contact Lothamer because they seemed more professional than a lot of companies you see advertised and had a long track record. They redid my taxes correctly and I actually owed a lot less. This service is not cheap but you will get your questions answered and your situation resolved as quickly as possible and professionally.
Lothamer is customer focused and the Lothamer people work hard to solve their clients problems and seek the best solution possible. Lothamer had made a difference in my life by helping with tax problems that lasted over a decade. I will strongly recommend Lothamer to anyone that needs help with tax issues.
It takes a lot of time to get there but it's worth the wait.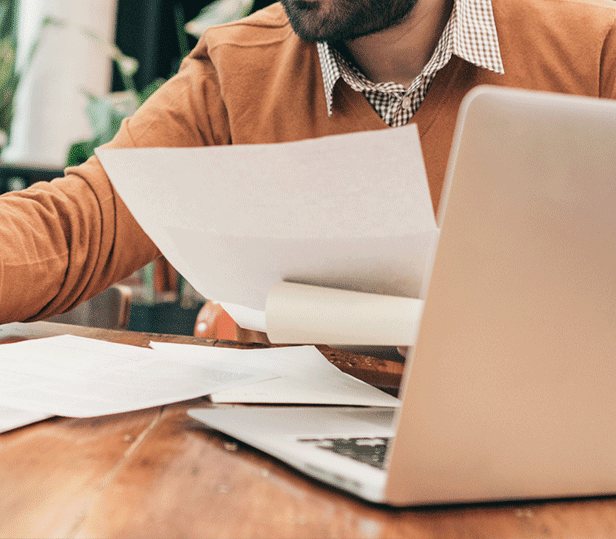 How We Use People + Technology to Set You Free